BRC Mesh Fencing is also called as BRC Wire Mesh Fence, SSM Fence, Rolled top Fence is a new trend for fencing industry in recent year.
Brc Wire Mesh Fence Material:
High quality low carbon steel wire, high carbon steel wire, galvanized iron wire (Q195 & Q235)
Brc Wire Mesh Fence Surface Treatment:
1. Electric Galvanized Then PVC Coated
2. Electric Galvanized Then Powder Coated
3. Hot Dipped Galvanized Then PVC Coated
4. Hot Dipped Galvanized Then Powder Coated
5. Hot Dipped after welding
Lengthstandard : 2.2 meter to 2.4 meter or More
Heightstandard : 3 Feet to 8 Feet
Galvanizedwire Diameter : 5mm & 6 mm
Spacing :50mm x 150mm or customized as per request.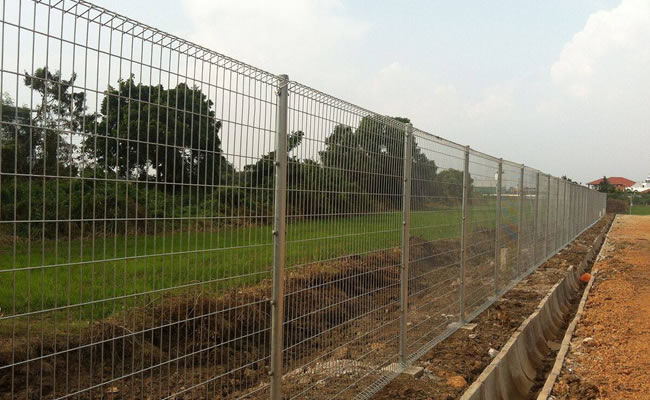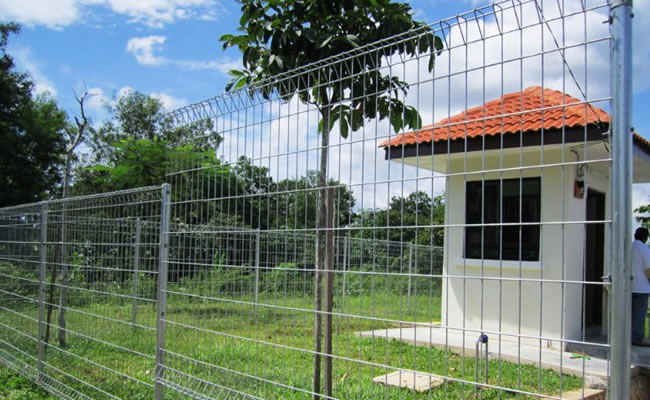 Panel size (Standard):

0.9m X 2.4m
1.2m X 2.4m
1.5m X 2.4m
1.8m X 2.4m
2.1m X 2.4m

Diameter

5mm&6mm

Available Heights:

3',4',5',6',7',8' (Feet)
0.9m,1.2m, 1.5m, 1.8m, 2.1m, 2.4m

Grid Spacing:

50mm X 150mm,50x200mm

Colors:

Galvanized or PVC coated

Post:

Standard galvanized post to suit panel height available

Bolts, nuts & clips (glavanised)

Complimentary when purchased along with post or
We do sell separately if needed